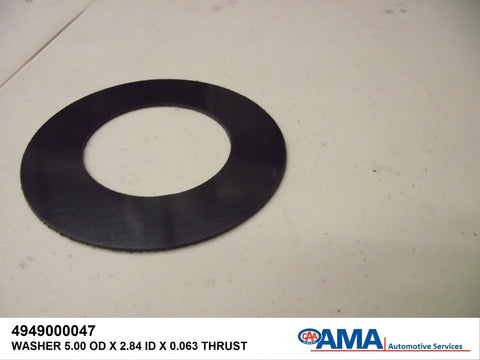 WASHER / WAFER SPACER PN:4949000047
WASHER/SPACER COMMON TO JERR-DAN CARRIER APPLICATIONS AND FOR HPL WRECKERS BUILT AUGUST 2010 AND LATER.  REQUIRES 2 PER APPLICATION.  5" OD X 2.84" x .063 THICK.
Note: After submitting your order to us, Tow Shop will follow up by phone to confirm shipping and pricing info before proceeding. If you have any questions please call 1-877-426-2333.